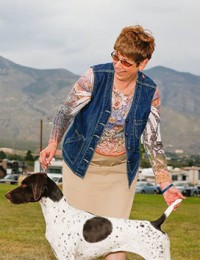 Bookkeeper For the office for 3 years.
Originally from Birmingham, Alabama. I have worked in Veterinary offices for over 18 years.
I breed (occasionally) and show in confirmation and agility, German Shorthaired Pointers.
I have a husband and 3 grown sons.
I love serving the Lord and my church family.